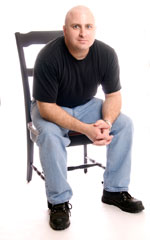 My first experience with photography came very unexpectedly as a toddler in the early 1970's.
Following a sense of curiosity that still gets me in trouble today, I got hold of the family camera and pressed the shutter release. When the flash went off, the result was an incredibly overexposed self-portrait and much wailing and thrashing about, a tactic I still use when things don't go my way.
After the childhood trauma subsided, I continued playing with cameras throughout my life. Much to the horror of the photography world, I decided to make a career out of it.
I have worked as a photojournalist, as well as shooting advertising, corporate and public relations work. My work has appeared in newspapers and magazines around the country and is part of the "Art on the Riverfront" permanent art collection at the RadioShack corporate headquarters in Fort Worth, Texas. My most recent personal work focuses on scenics, still life and music.